Plastic arts workshops: hands in the paint
3 min read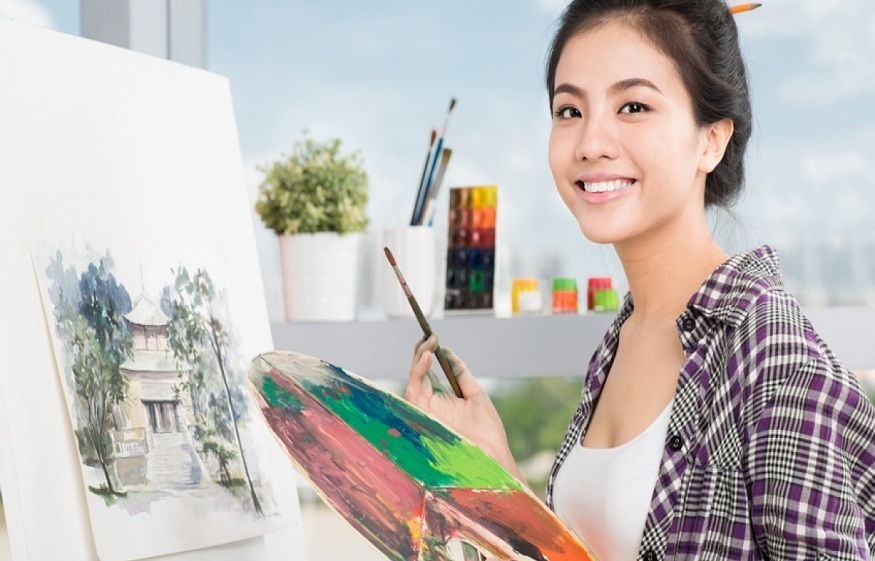 Looking for an extra-curricular activity? Why not try a plastic arts class? But what is the investment for the parents? Is it expensive? What are the advantages ? A plastic arts teacher gives her advice before enrolling your child.
WHAT IS AN ART COURSE FOR CHILDREN?
Through our video report, you discover how a plastic arts course takes place. It can take the form of several creations. Creation of mini-books from 6 years old with learning of printing techniques, writing of poems and layout, kindergarten from 2 years old with finger painting, modelling, drawing, production in volumes, or for older children, tours and workshops.
With an art presented as a means of existing and expressing themselves in their environment and in the world by looking at and drawing inspiration from all civilizations and cultures, the child flourishes, learns, discovers…
Whether it's a visit three times a year or a weekly workshop, the discovery of the plastic arts is not only intended to make beautiful drawings for Mother's Day: it opens the eye and 'spirit !
FROM WHAT AGE SHOULD YOU ENROLL YOUR CHILD IN A PLASTIC ARTS COURSE?
You can enroll children in a plastic arts course from the age of 2. Before kindergarten, they come with their parents, their grandparents or the nanny, and work in pairs.
They can be alone from kindergarten and then there are groups for primary, teens, adults…
WHAT ARE THE DIFFERENT TYPES OF ART CLASSES?
Depending on age, the courses offered differ and can range from an introduction to drawing to a complete visit to an exhibition followed by a workshop related to the works seen during the visit.
At the beginning, they test lots of different techniques, and touch on everything: modelling, collage, drawing, watercolour… This allows them to determine what will attract them and to get to know each other better.
The older they grow, the more they approach technique such as drawing. The most targeted courses are generally taken from college.
HOW DOES A PLASTIC ARTS CLASS TAKE PLACE?
Often, we practice one activity per session because children need things to move constantly and change every week. We present the activity and then they are free to each create their work. We can sometimes carry out collective works such as frescoes.
At the end of the lesson, they leave their works to dry or take them home if it's dry to show it to their parents. An exhibition is held at the end of the year with their favorite works.
WHAT MATERIAL FOR A PLASTIC ARTS COURSE?
The equipment is generally provided on site but you need an apron so as not to get dirty. If they wish to continue at home, they will surely have to buy colored pencils, brushes, white sheets and recycle them with corks and boxes.
WHAT ARE THE BENEFITS OF VISUAL ARTS FOR CHILDREN?
All children can take part in a plastic arts class. There are no special requirements. You don't necessarily have to be good at drawing, but children all have qualities. They all have something to offer in terms of creativity because they are in a period where they are very active, where things are bubbling a lot. Whatever their abilities, they have fun and learn things.
The first objective is to have fun, to relax. Children will necessarily learn something but that is not the goal. The idea is to open up creativity rather than master techniques. This helps to develop the imagination, the pleasure.
HOW MUCH DOES ART CLASS COST?
Registration fees vary greatly from one structure to another. You just have to know that public centers offer prices according to the family quotient (about 50 euros per year for example for the lowest price) and that private schools do not take it into account and are often more expensive.
A piece of advice for parents: if they register for the year, try to come regularly so that they integrate well into the group. For internships or private lessons, everything depends on the desire and motivation of the child. We must offer but never force.
The courses are quite intensive but you learn a lot of things. Be careful, this may be too much, do not overload them.
WHERE CAN I FIND A PLASTIC ARTS CLASS FOR CHILDREN?
Some museums offer very complete activities in which you can register your children all year round or during school holidays, while many associations, generally managed by real artists, offer courses and activities all year round.